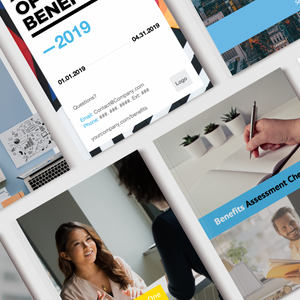 livingHR MARKET
MARKET Membership
Regular price
$999.95
$0.00
The livingHR MARKET has tools to help you get things done quickly. Our membership gives you instant access to all of our digital files at once via an instant digital download! 
View all of our MARKET products here!
 
* All digital files and videos on The MARKET are included. Culture Kits are not included and require a separate inquiry.
This subscription is for the introductory launch package. Products included in the introductory launch package listed below (24 digital files in total):
• &lead Microlearning: Agility Video
• &lead Microlearning: Authentic Leadership Video
• &lead Microlearning: Humanize the Workplace Video
• &lead Microlearning: Socially Smart Video
• Back on Track Guide
• Benefits Assessment Checklist
• Benefits Explainer Video - FSA
• Benefits Explainer Video - FSA & HSA
• Benefits Explainer Video - HDHP & HSA
• CHRO Self Onboarding Guide
• Continuing Conversations Guide
• Exit Interview Best Practices Guide
• Individual Career Roadmap Guide
• Interviews Done Right Toolkit
• Onboarding Best Practices Toolkit
• Onboarding Guide - Managers
• Onboarding Guide - New Joiners
• One-on-One Conversations Guide
• Open Enrollment Poster - Option 1
• Open Enrollment Poster - Option 2
• Open Enrollment Poster - Option 3
• Recruiting Poster - Option 1
• Recruiting Poster - Option 2
• Team Referral Template